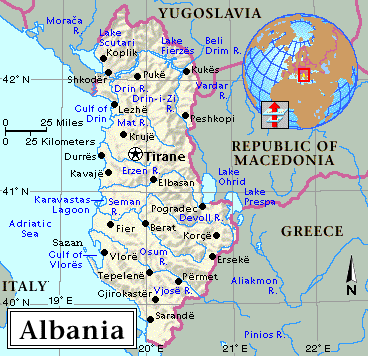 I took the following photos from June to September of 1999.  I was employed by the
International Catholic Migration Commission (ICMC)
and my job was to supervise the Albanian and Kosovar Albanian social workers who were providing social services to the Kosovar refugees in Albania.  The Kosovars lived with Albanian host families, in collective centers and tent camps throughout Albania.  For more information about my work there, see my
Albanian Chronicles
for 6 editions of my journal entries.
Many of my pictures are of the staff with whom I worked.  The relationships that developed between myself and them were very strong mostly because the work we did was very hard, providing comfort to people who had just lost everything they owned, and often their loved ones.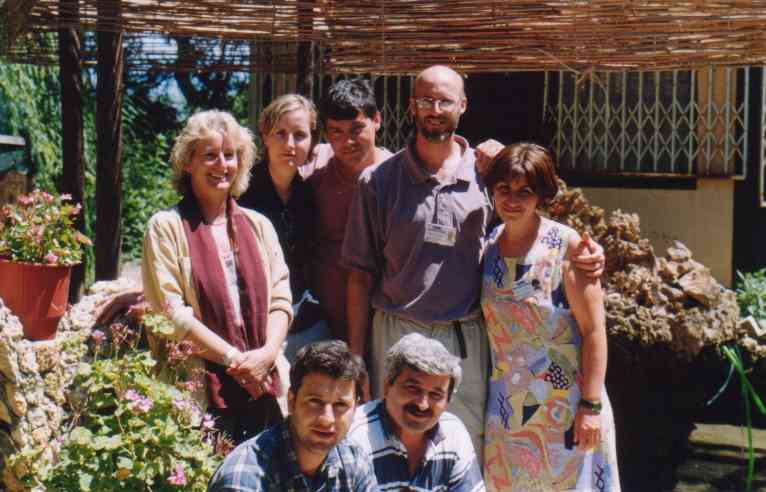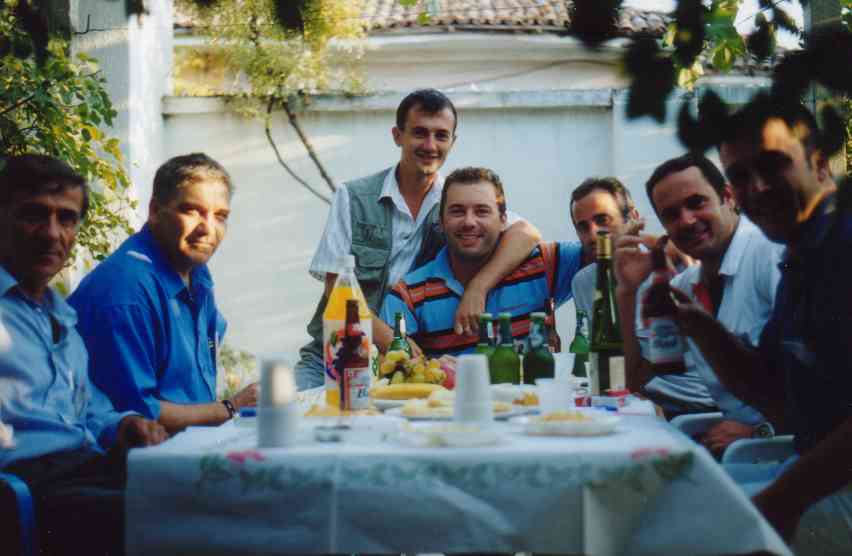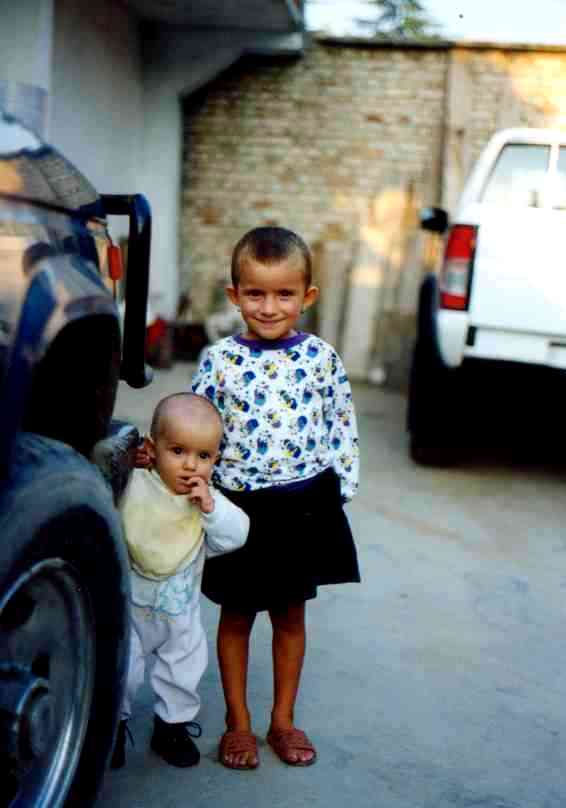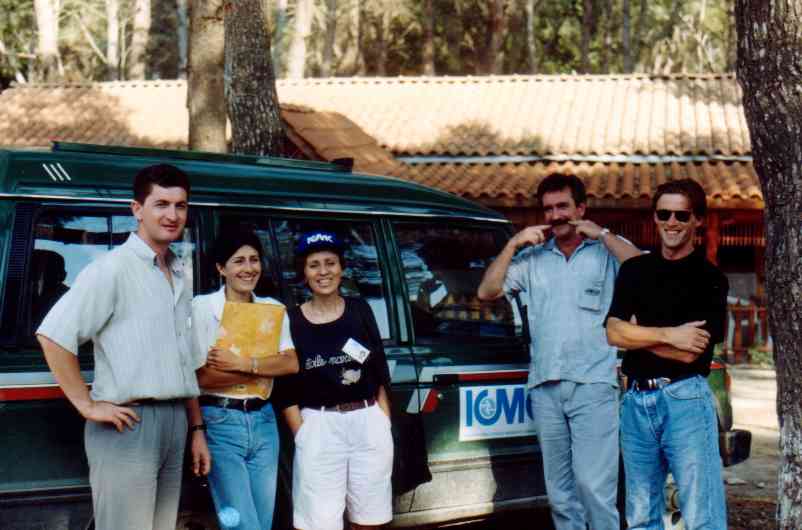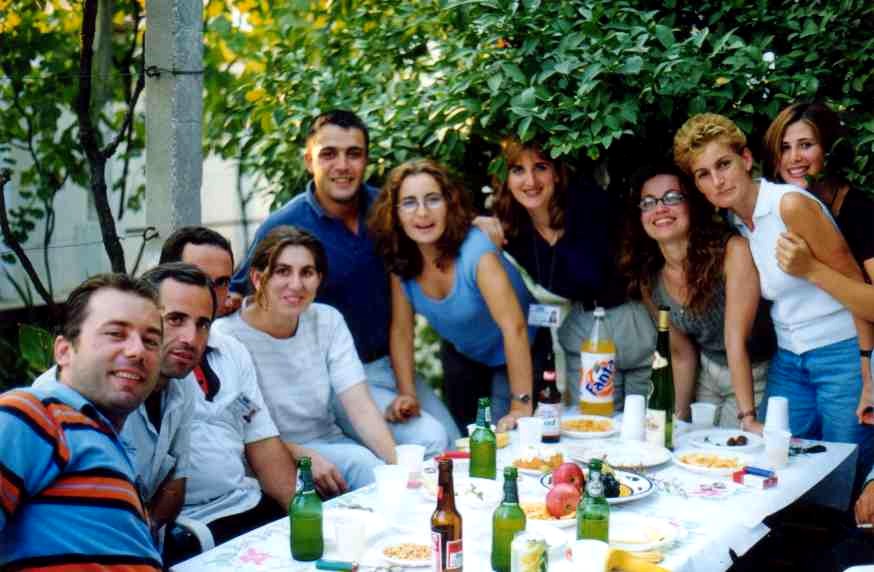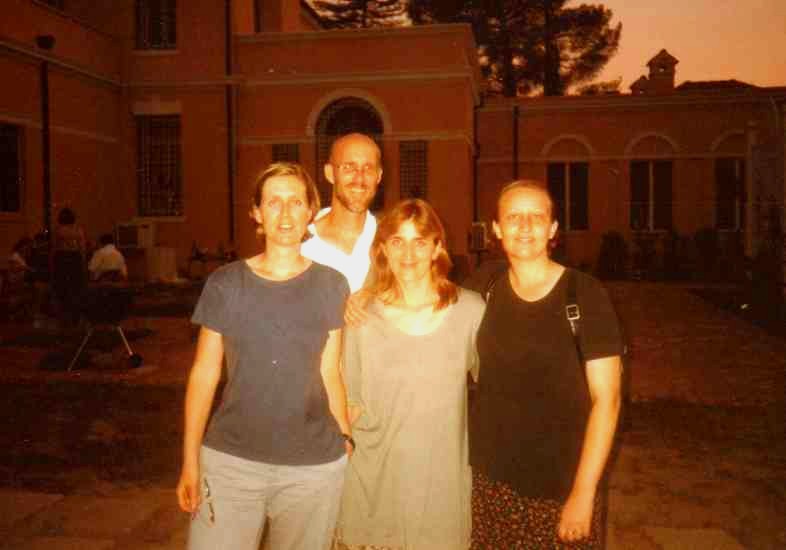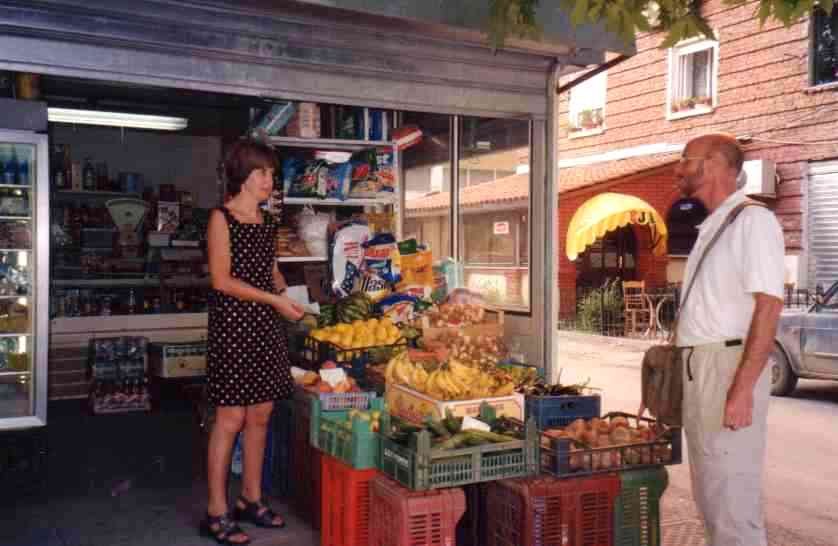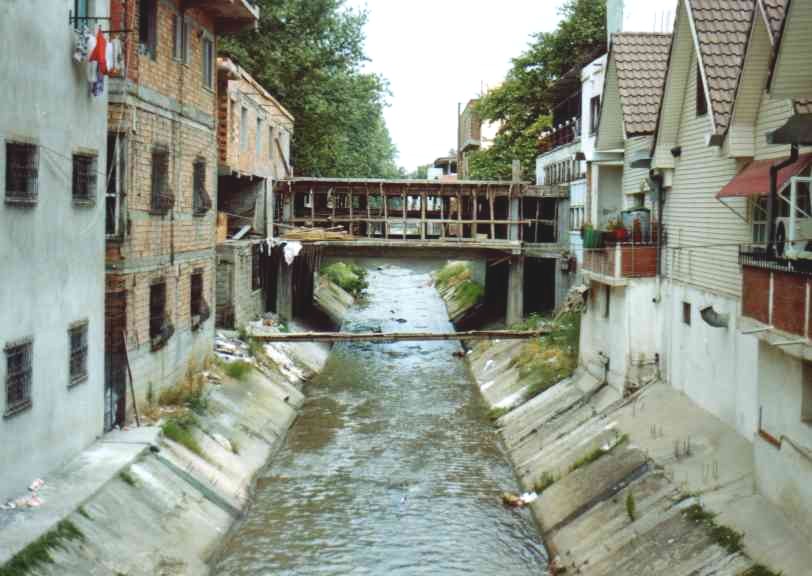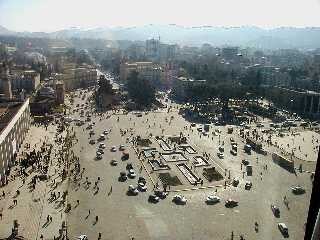 Tirana - Capital of Albania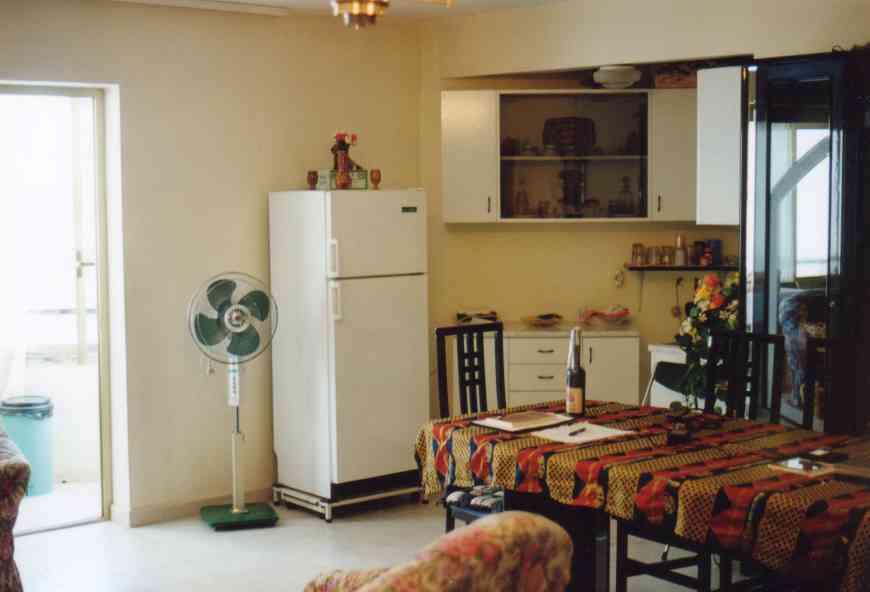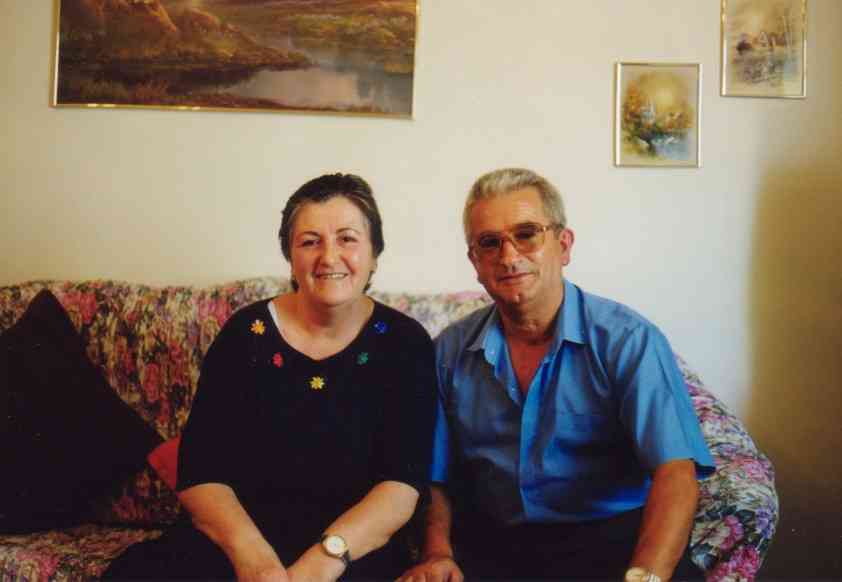 Kosovar Albanian Refugees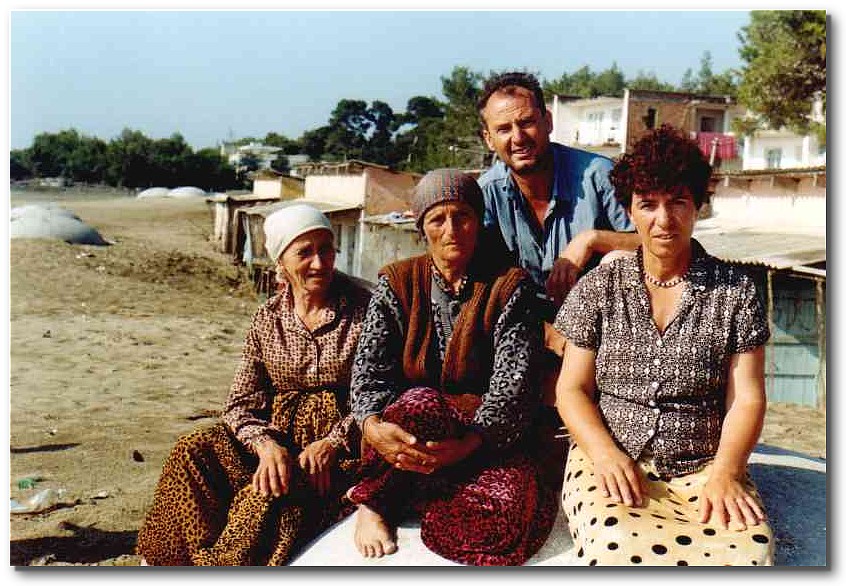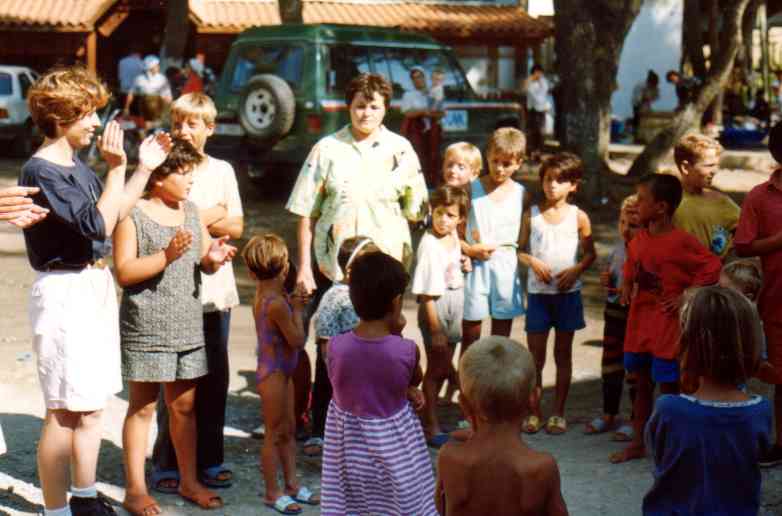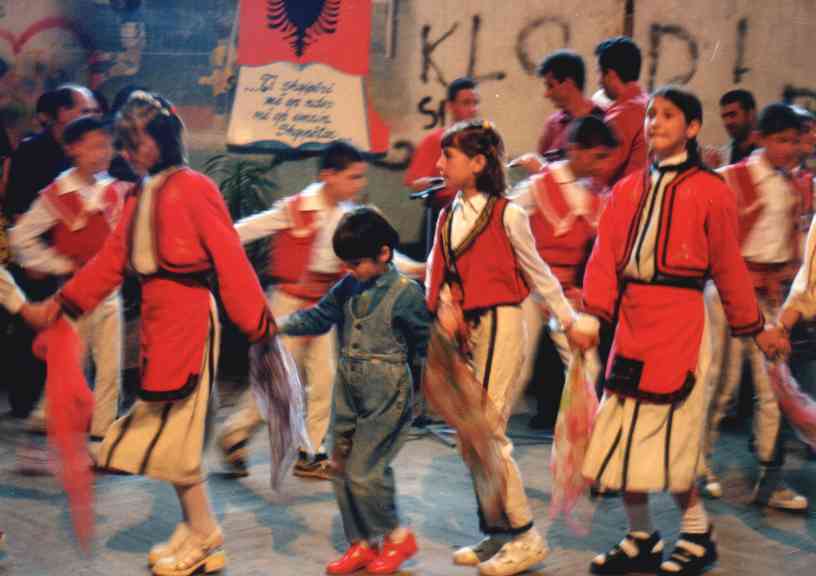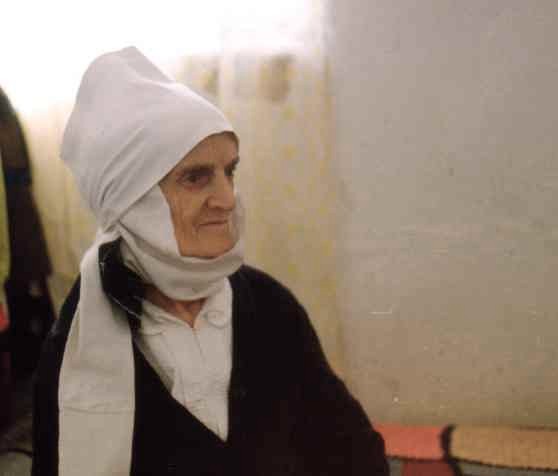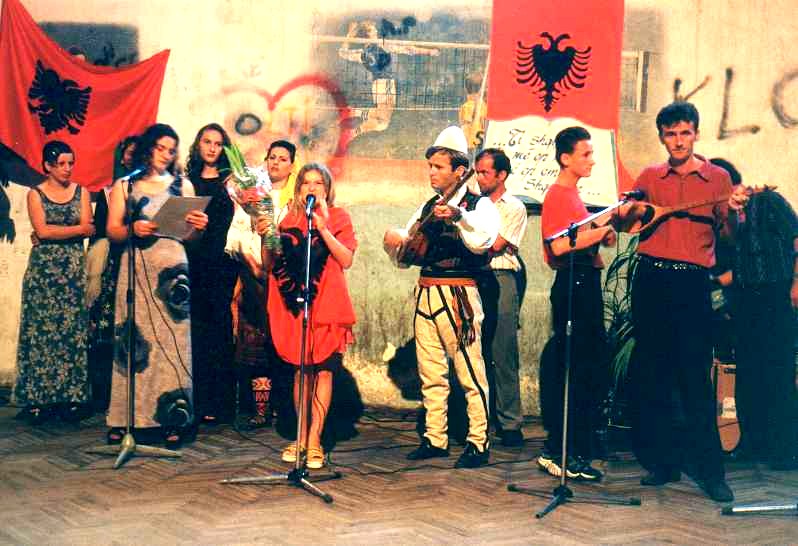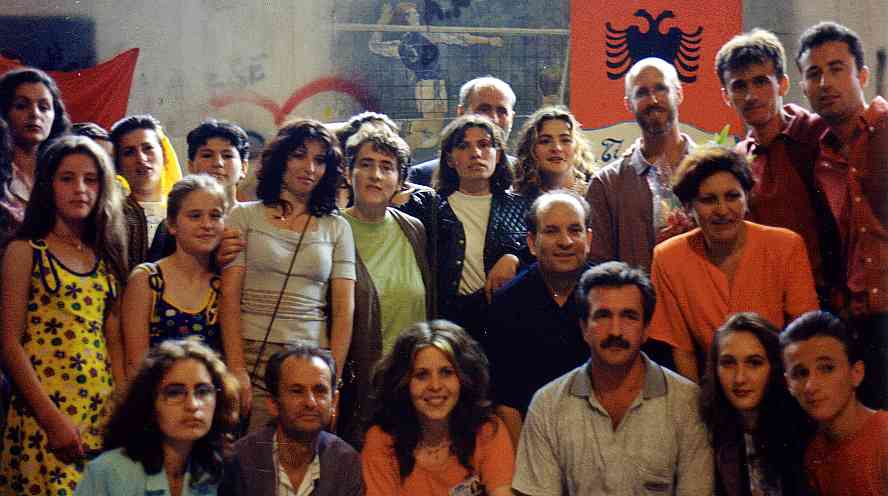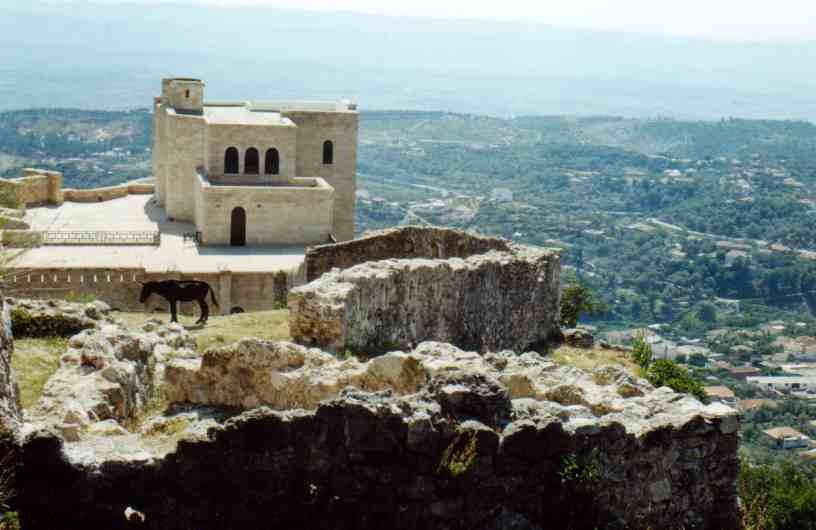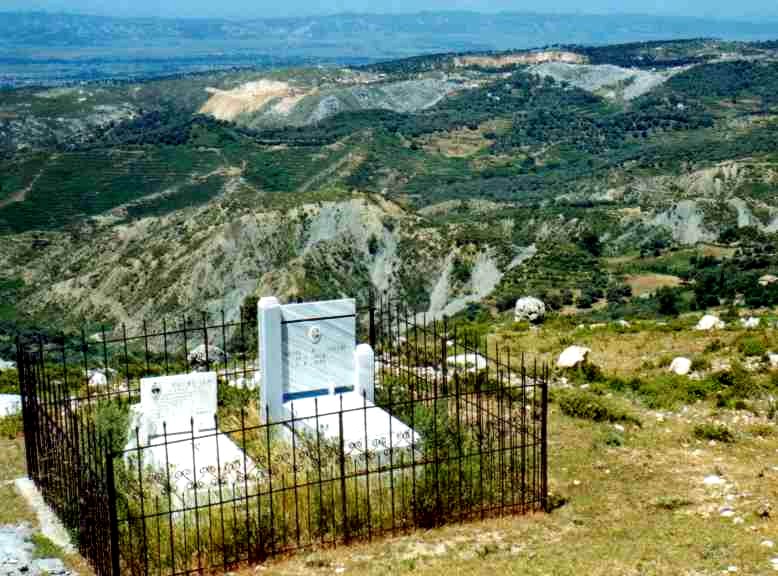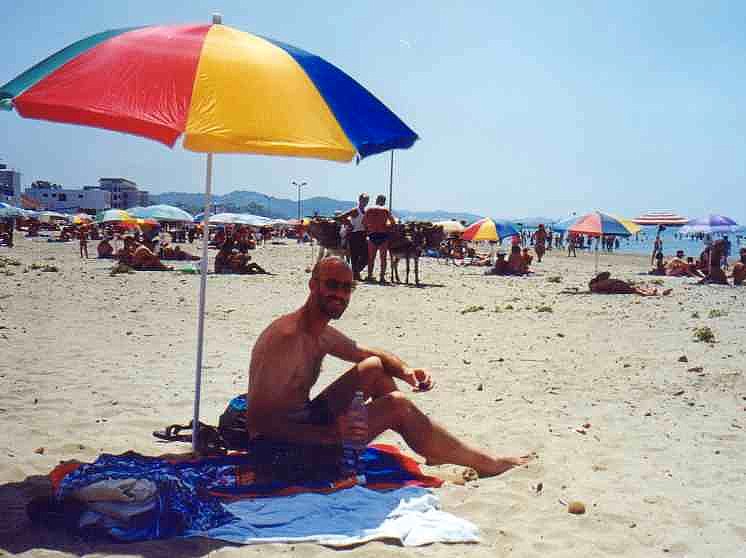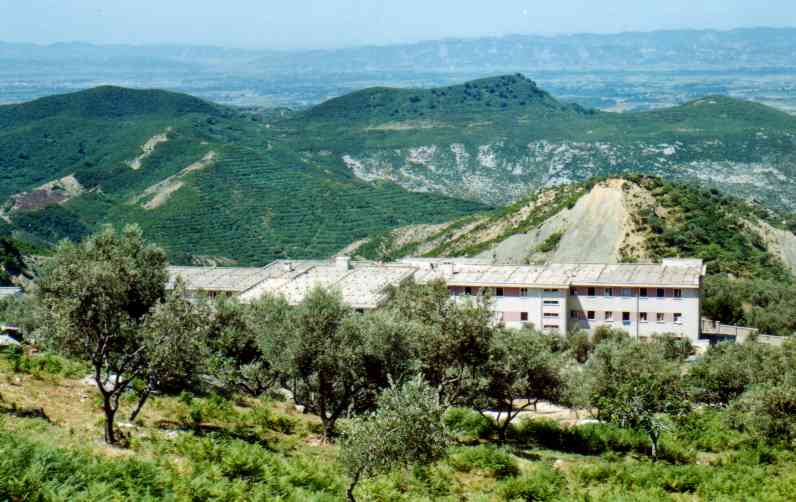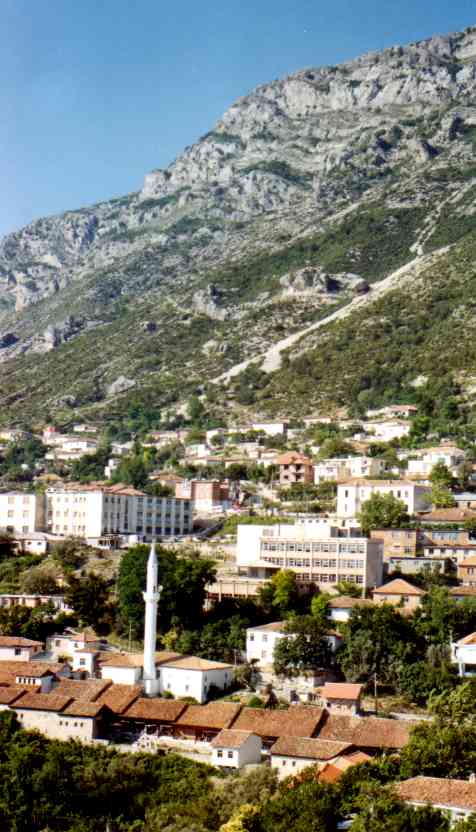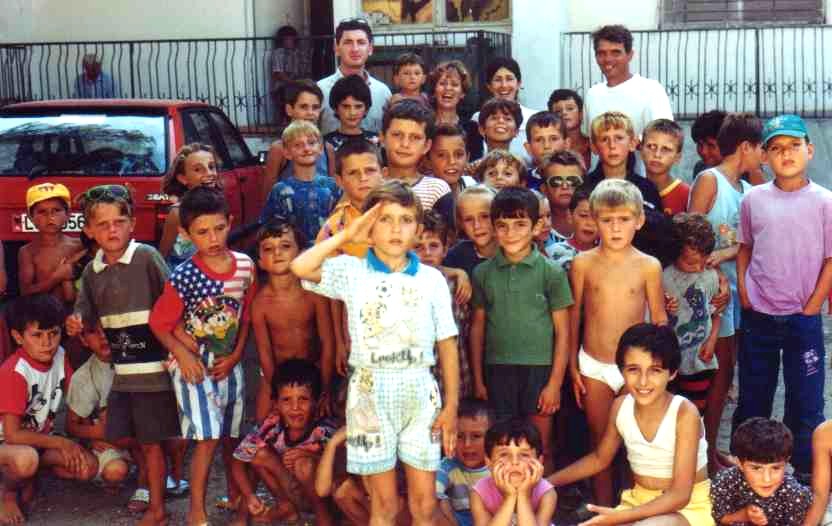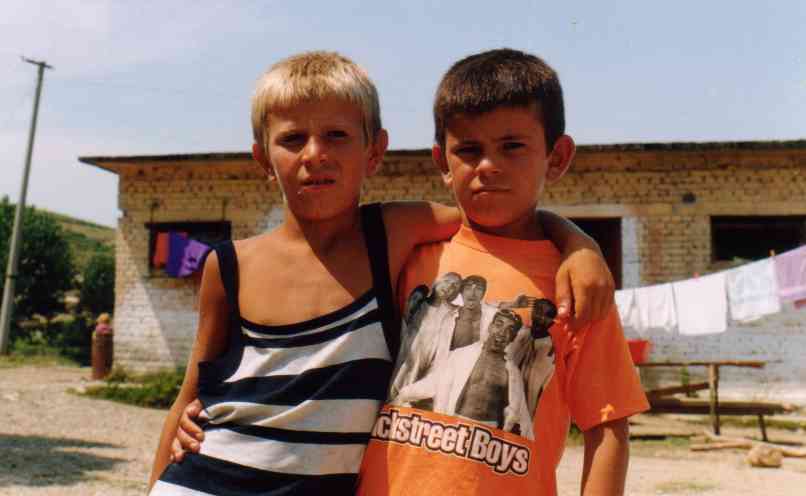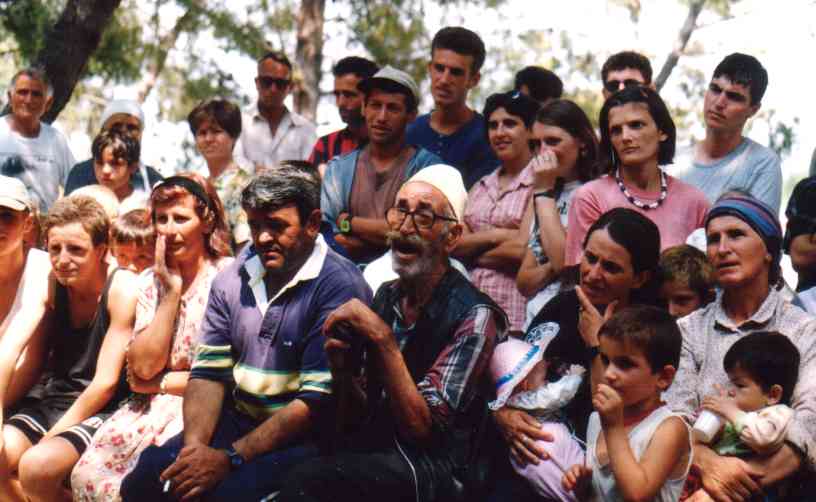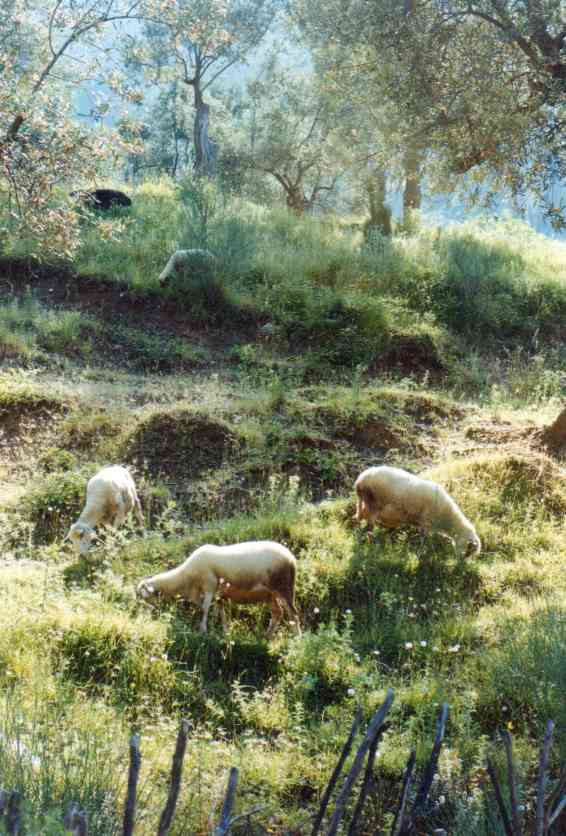 Albanian staff having a laugh near Kruja.

The staff in Lehze with Dutch consultants (on left).

Albanian staff in office courtyard celebrating a leaving.

Lushnje (city in the South) staff at Divjaka collective center.

More staff in courtyard enjoying food, drink and music.

Kiki (Dutch), me, Diana (Albanian) and Kate (Croatian) at the American Embassy in Tirana for a 4th of July party.

A neighborhood market on the walk home from work.

The Tirana River flows through the city.

The social and commercial center of Tirana, Skenderbeg Square.

The friendly apartment owners helped me feel at home.

My kitchen, dining room, living room and porch.

Kosovar family relaxing on cement bunker from Hoxha era.

ICMC staff (far left) directs children's games at Divjaka.

Traditional Albanian performance at Kruja.

Traditional Albanian children's dancing.

Kosovar children at Divjaka collective center.

Best friends at refugee collective center in Southern Albania.

Proud parents enjoying the songs and recitations of their children.

Kosovar performers and ICMC staff pose for final picture.

The Skenderbeg museum at Kruja.

Gravesite at the side of the road near Kruja.

Sunday afternoon at the Durres beach.

A collective center at the site of a former psychiatric hospital.

A pastoral scene on the Kruja hillside.

The city of Pogradec, a resort town on Lake Ohrid,

on the Macedonian border.

The River Drin, near Shkoder in the North of Albania.

Kosovar woman dressed for wedding of her grand-daughter, in Shkoder.