I am basically a collector at heart, like my Grandma and Dad before me.  My collections are few, however... wood carvings from all over the world that depict normal everyday life in that country,  foreign currency,  old photographs, and Holy Cards. 

My holy card collection started as a child.  I was in awe with the lives of the saints and the mysteries of the Catholic Mass.  I believed everything I was taught, especially about miracles and Jesus rising up from the dead.  When my classmate, Frankie Heuts, died from a brain disease in 1st grade at St. Agnes grade school in Chicago Heights, my older sister, Pat, took me to his wake at the Hub Funeral Home.  He was the first dead person I had ever seen.  The image of him laying there in his casket has been burned into my memory.  As we left, we each took a holy card, which said, among the prayers on the back, "In loving memory of Frankie Heuts."  It was the image on the front of the card which had the most impact on me.  There was a sick-looking green tint to the whole picture of Jesus comforting someone who probably also just lost someone to death.  This became the look of death to me.  

"In Loving Memory of Frankie Heuts"

(All images are actual size, unless noted.)

I love being able to take something with me as a reminder of the person who has passed away.  As a culture, Americans need to spend more time grieving and remembering before we move back to our more typical attitude of "nothing will ever happen to me."  Death needs to be more a part of our everyday lives.  I love the images on the cards, the colors, the dates of birth and death often inscribed on the back. 

I hope you enjoy these as much as I do...

Distributed by the Claretian Fathers Chicago, IL.

Copyright 1939 by Isola Art Company U.S. and Canada

Inscribed "Lorraine, From

Sister Ida"

My Great Grandfather  (shown larger than actual size for text)

Copyright Convent of the Sacred Heart

Sault, Montreal, Canada

Copyright 1960, Kathryn Edwards

St. Dymphna, Patroness of Nervous and Mental Disease

Given to me by my 5th grade teacher in 1968.

Inscribed "Given to Pat Schiesher by Sister Ruth for Advent Wreath Sale Nov. 23, 1959"

"In Memory of Helen Stiglitz May 2, 1964"

"Jesus Have Mercy on the Soul of Anna B. Schiesher, January 20, 1994"

Printed by  Poor Clares Perpetual Adoration, Washington, D.C.

The Society for the Propagation of the Faith,  Archdiocese of Chicago

Given to me at my Confirmation by the Bishop of Chicago, Alfred Abromowicz, April 29th, 1969

"My Jesus have mercy on the Soul of Frank Schiesher, March 25, 1976"

My Grandparent's Holy Cards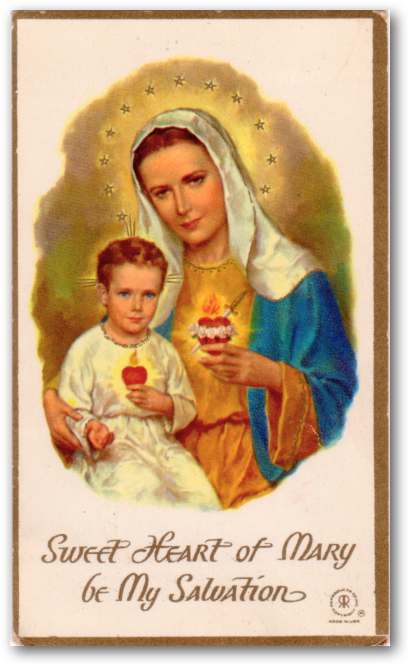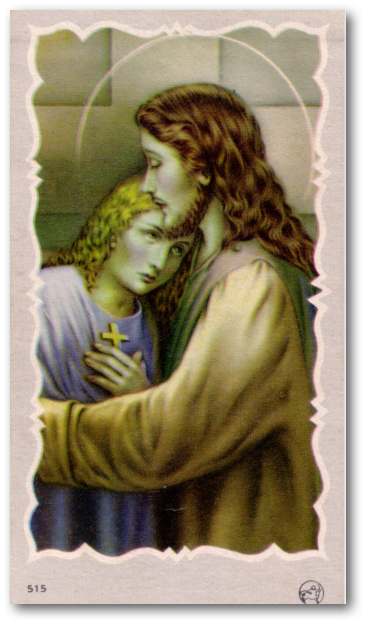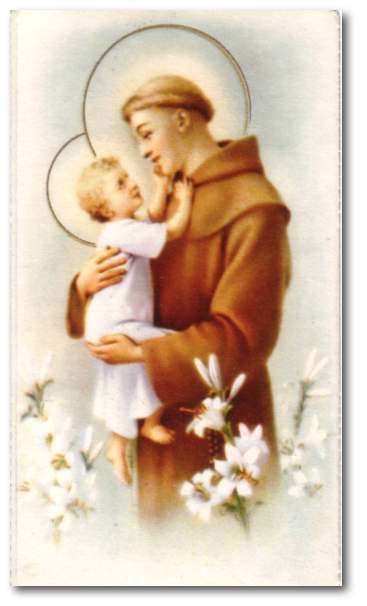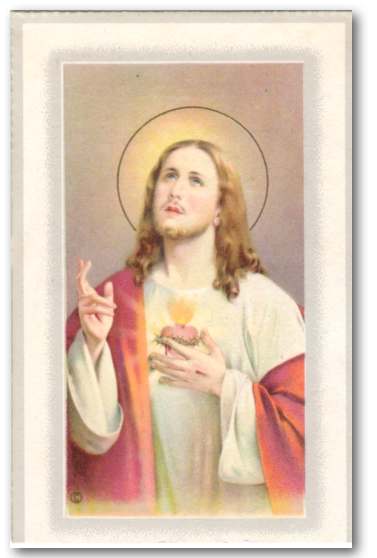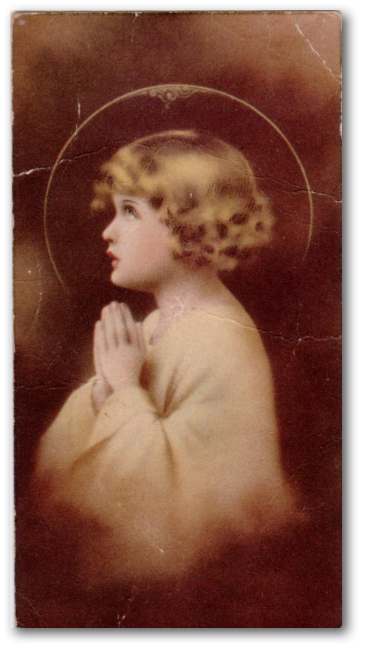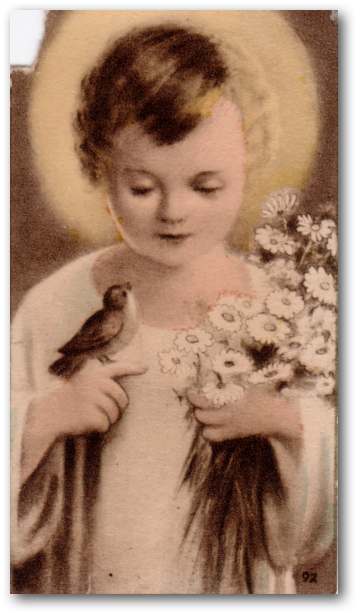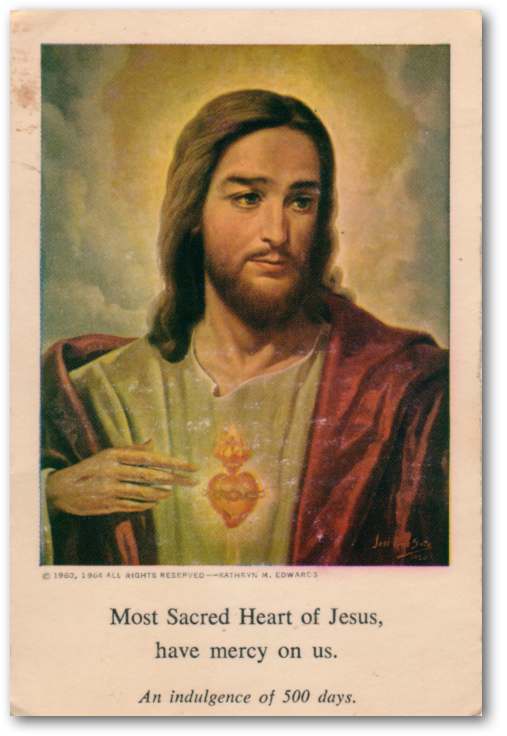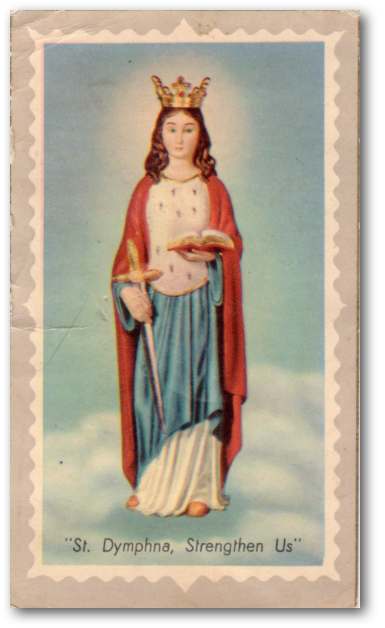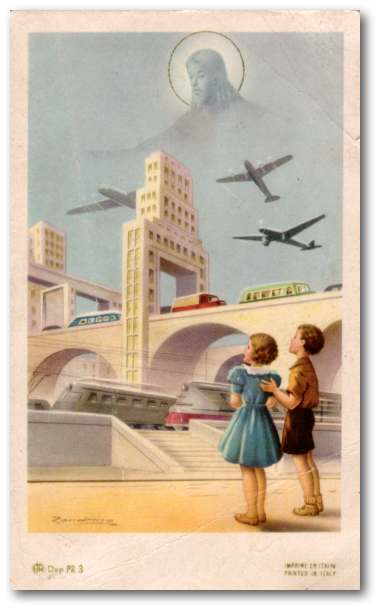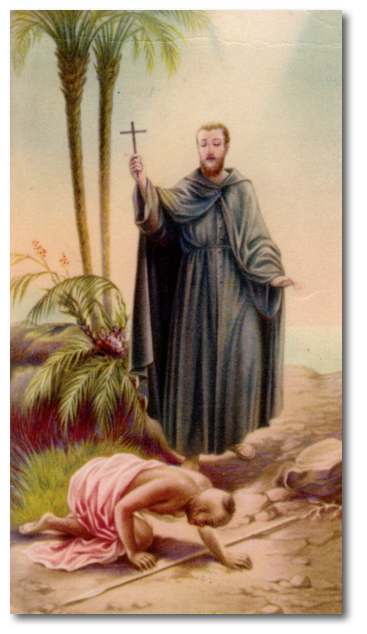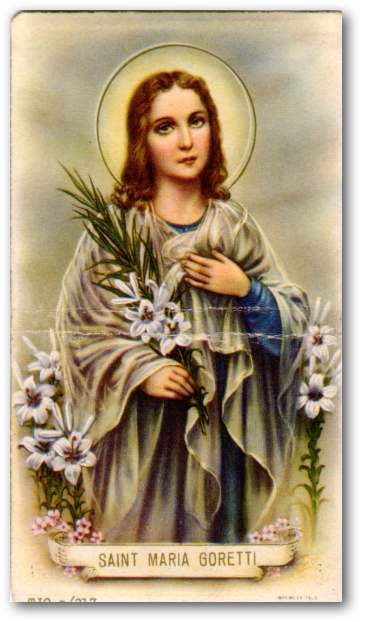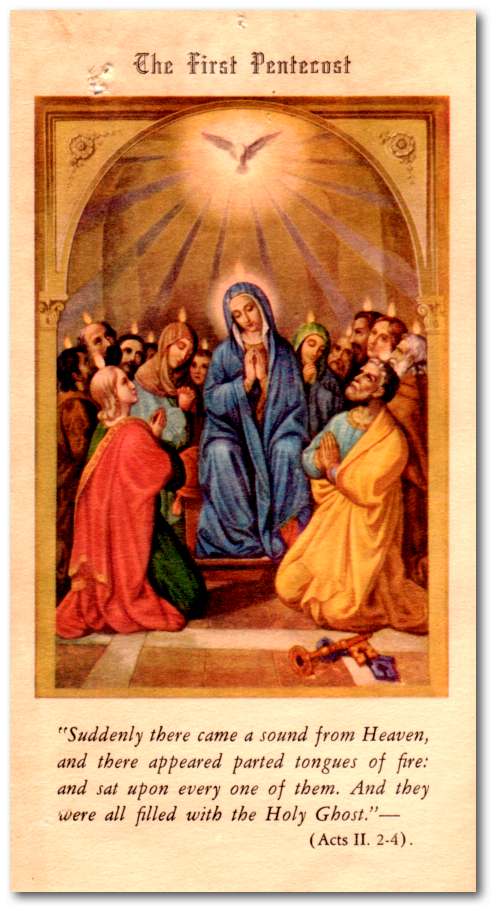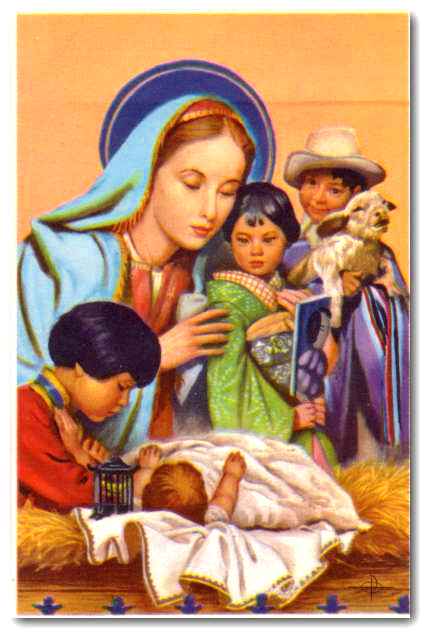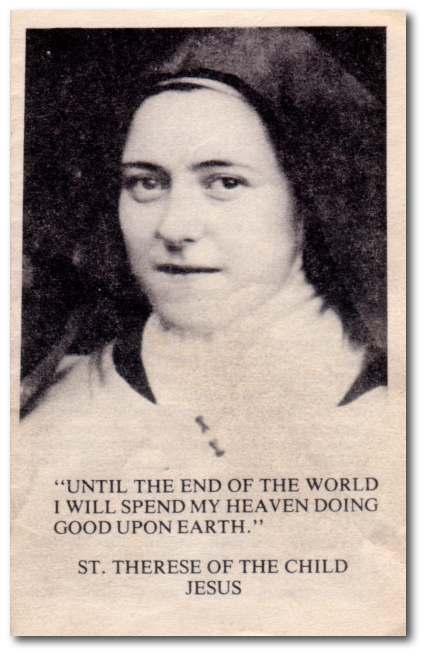 (shown larger than actual size)

More Holy Cards featuring "Mary" and "Contemporary"

              cards