During the Summer of 1999, I worked in Albania with Kosovar refugees.  My agency also had offices in Southern Kosovo to work with the returning refugees.  In August, I visited the ICMC office in Prizren.  These pictures were taken at that time.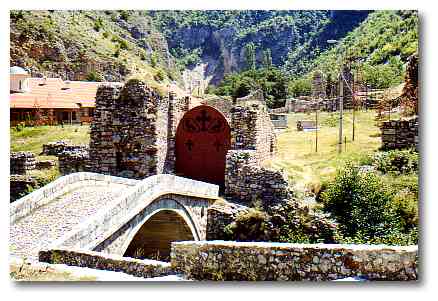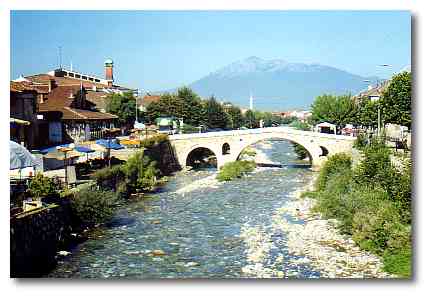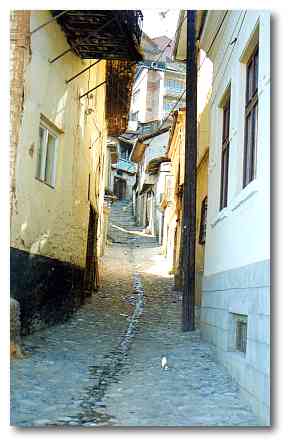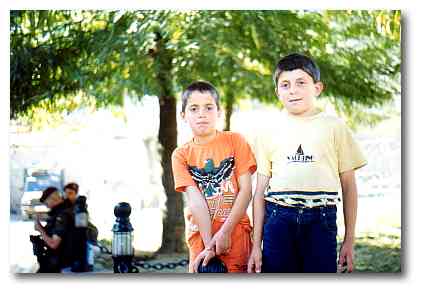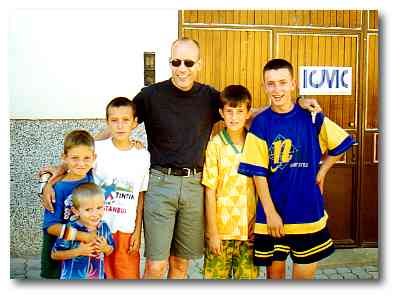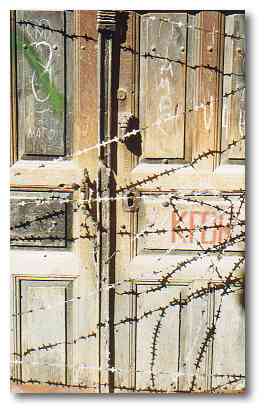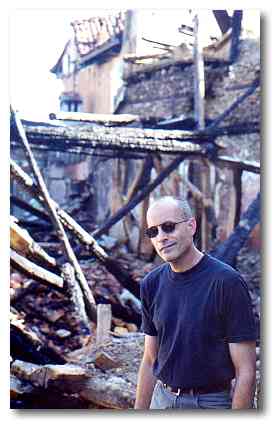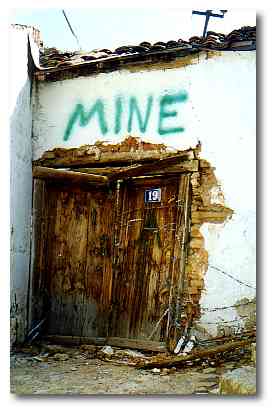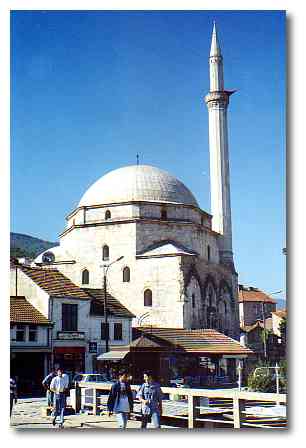 Looking out of the ICMC office, one sees a house burning in the distance.  Another of the many cases of arson.

A landmine was found in this home in the city.

ICMC staff viewing burned houses.

Many Prizren homes were barricaded with razor wire.

Some of the local kids in front of the ICMC office with an ICMC staff.

Two friends standing near an Orthodox church, guarded by German KFOR troops.

15th century Turkish baths in downtown Prizren.

Old monastic ruins outside Prizren.

The              River running through Prizren.

The narrow streets of the city.

To understand what is occuring in Kosovo currently, go to the
UNHCR website
.